Hello ladies. I am so excited. I created this cute little cupid with my Gypsy! I have been working on this cute little guy for awhile and I cut him out today and he is so cute!!!! I wanted him for this banner that I made and I didn't want to purchase the Sweethearts cartridge just for that (although I did now purchase it because it was $9.99 at Michaels :o) lol)
To Create the Banner I used a Maya Road chipboard pack and used YES paste to attache the paper. I used the following cartridges:
DoodleCharms (heart on O flag)
Mini Monograms (Scalloped Circles)
Once Upon a Princess (Font)
(see below for the cartridges I used to create the cupid)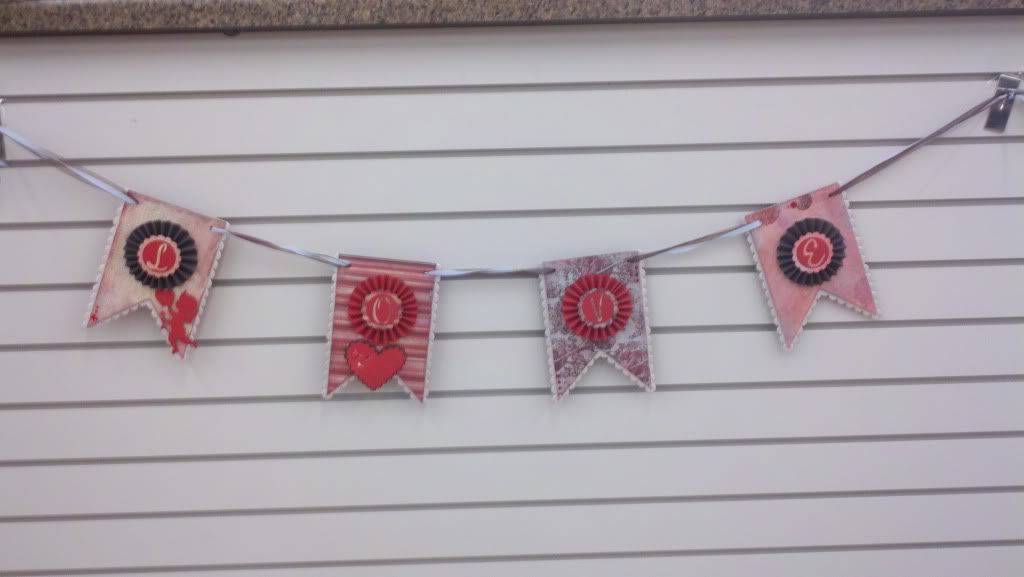 I used the cupid from the Sweet Hearts cartridge as a template and then used shapes from other cartridges to recreate it. The cartridges I used are:
George and Basic Shapes
Indie Art
Paper Doll Dress Up
Walk in My garden
Here is the .gypsy file if you would like it. Enjoy! (In return for my sharing....just show me a little love and leave a comment :) )
http://www.box.net/shared/kgmm9ki4xr
I will be offering a class at
Scrapbook and Stamping Creations
in Appleton, WI on February 21st from 5-7pm. Learn how to create images using a template on your Gypsy. Sign up today!
Don't forget about this months Vinyl challenge!